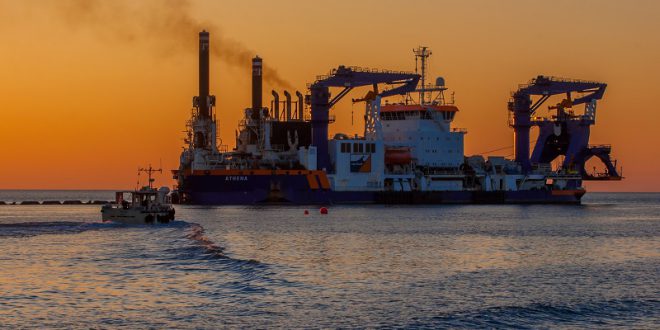 February
6
Port's Capital is Complete- DEG and FMO made a Dec
The German Development Bank (DEG) and The Netherlands Development Finance Company (FMO) have made a decision to invest in Anaklia port.
On 5 February, the Anaklia Development Consortium and International Financial Institutions signed the first official document on investing in Anaklia port. In the "Anaklia Development Consortium", German and Dutch state banks have once again emphasized the geopolitical importance of Anaklia port, thus project construction capital is now completed. As it is known, the investment volume of the first phase of the Anaklia port is 600 million USD.
According to the agreement, DEG and FMO representatives will become members of the "Anaklia Development Consortium" supervisory board.
"Today we have achieved another very important success. Especially notable is the introduction of such strong banks in the Anaklia consortium. Both of them are Europe's leading financial institutions. Their participation will further develop the Anaklia project and the two great states – Germany and the Netherlands are supporting our country, "said Levan Akhvlediani, Director General of the" Anaklia Development Consortium ".
It should also be noted that international financial institutions have completed the detailed study of Anaklia port project. The issues discussed at the joint meeting between the Government and International Financial Institutions on February 8 will be finalized and the Project will be closed down financially.
The German Development Bank (DEG) is a member of KfW banking group. KfW counts 70 years of operation and carries out state co-operation projects, the DEG's mission is to promote significant business initiatives in the reforming countries.
FMO is a Netherlands Institute of Finance that has a 50-year history with a 9.2 billion Euro Investment Portfolios. FMO is one of the largest organizations in the world for private sector development. Because of its partnership with the Government of the Netherlands, company has special opportunities to invest in companies and financial institutions in other countries and contribute to the sustainable development of neighboring countries and the improvement of living conditions for the local population.