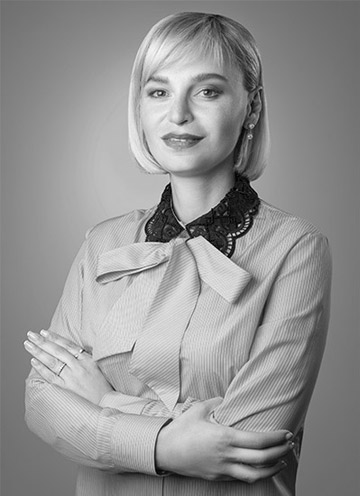 Tina Kvintradze
Managing Partner
Tina Kvintradze, provides customer centric solutions to grow capital of individual and corporate customers of Grow Capital.
Former banker with the 12 years of the working experience on the leading positions at the number one bank in Georgia - TBC Bank  was granted with  numerous awards for best performance  and achievements.  Tina's  18 years of career in the financial world and real estate business including the leading  development company in Georgia  - Lisi Holding has helped the company to grow stably and gain loyal customers from different countries. Most important motivation for her is to build trust and long term relationships.
Having graduated and obtaining Master's degree in Business Administration with Distinction from the University of Wales Trinity Saint David in London, Tina enhanced her experience with industry leading solutions.
Tina is the aspiring source of leadership and strategic guidance, always pushing the company in the right direction.
Tina's energy and passion for building successful business pushes Grow Capital to the next level and sets the bar higher